"There is nothing like walking to get the feel of a country. A fine landscape is like a piece of music; it must be taken at the right tempo. Even a bicycle goes too fast."
— Paul Scott Mowrer, Journalist and Poet
The walk's focus was to inspire a message towards common humanity and encouraging our Nation, especially the next generation, to walk to the middle and find common ground. To illustrate the potency of a focus on commonalities, John was willing to take simple positive actions while walking a challenging, uncommon path on common ground to connect with shared humanity, which he knows is deep-rooted in our pledge towards indivisibility.
Making a Difference Every Day
Our Pledge to Look, Listen, Learn
We will not pretend to be experts. We will not go in with preconceived ideas. We will engage with an open mind and open heart. We will look everyone in the eyes. We will embrace all feedback.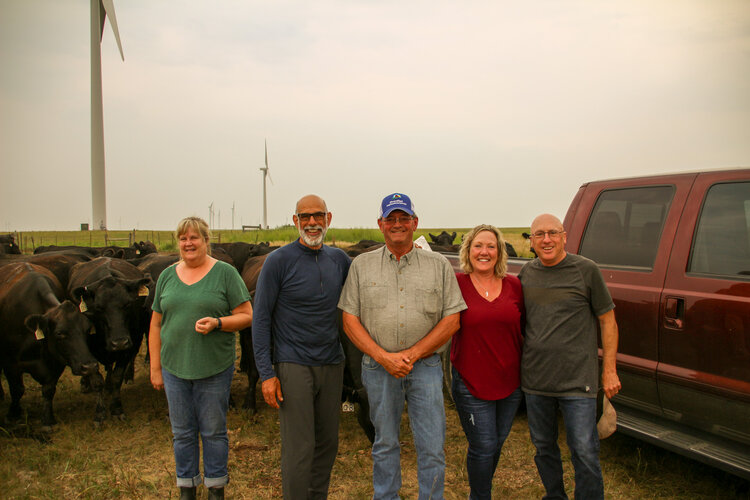 Our Pledge to Shape a Voice
Feedback is a gift. Fingers will not be pointed. We will seek to understand, not be understood. We will remain nimble with the ability to pivot based on our feedback. We will always choose KINDNESS!
Our Pledge to Document and Share
Based on conversations along the way, our goal was to open a window to the possibilities of stronger national unity, as a counter to the current pull to divide, ultimately respecting the power and privilege of the pen, the camera and the written word.
Previous Kickoff Fundraisers
A Walk Through the Middle, Down the Center
FOSH officially launched in summer of 2021 when founder John Inserra took his first steps on the 4th of July in a 1700-mile, 120-day walking journey from Westhope, North Dakota to Hope, Texas. The purpose behind the WALK was to slow life down to a walking pace, connected with strangers in over 75 towns, through 6 states, straight down the book spine of our country, on foot, at eye level, in first person, concentrating solely on what we all have in common; walk to the center to find common ground, looking, listening, and learning, documenting the entire journey, shaping a voice, and building a base of appropriate educational content and programming to later share in our schools, at all levels, promoting a national unifying dynamic influenced through shared humanity.
20 miles / day, every day. Sparking connection, every day.
Sharing humanity, every day.
Gifts Every Morning and Every Night, Never to be Taken for Granted
Curious about our progress?
John's Daily Message STRAIGHT FROM THE ROAD'S SHOULDER
We followed along each day as John shared common ground.
Sign up to receive news and updates