Finding common ground for shared purposes.
Connecting on foot, at eye level, across the country
We walked 1,700 miles from Westhope, North Dakota to Hope, Texas down the middle of our country; an uncommon path to find common ground.
Planting seeds of positivity straight down the middle
In 2021, we connected with 75 towns over 4 months; in first person, at eye level, on foot, at a slow walking pace to genuinely leverage cultural connection.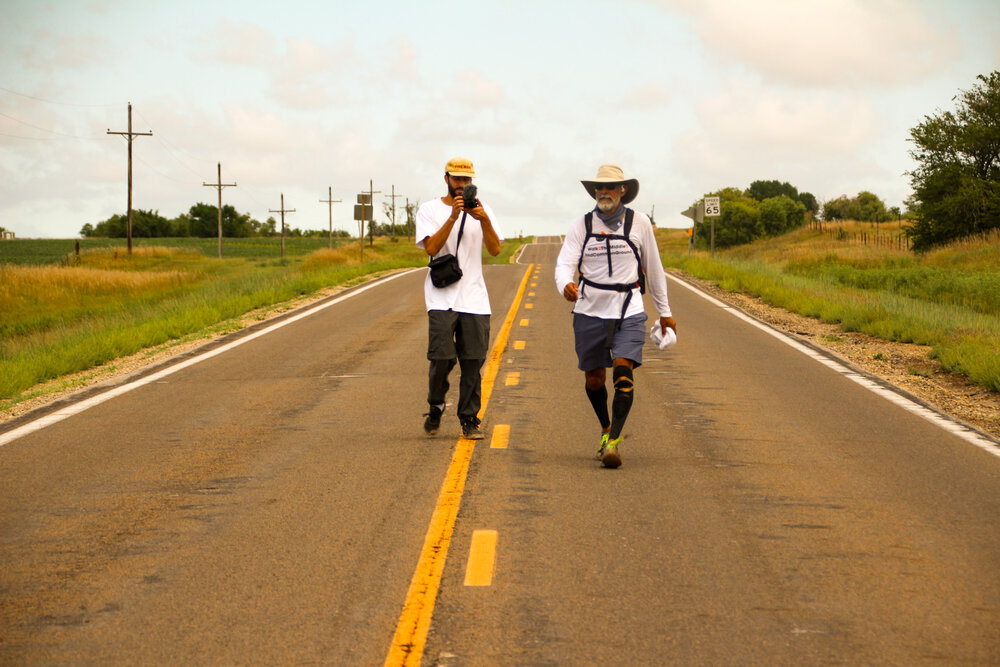 Go Back to Follow Along Our Path
Follow our entire experience through the YouTube lens of our daily vlog.
Targeting intergenerational awareness, step by step, for our shared humanity.
Stay Up to Date on All Things FOSH
Sign up with your email address to receive future updates and info.